We Offer Lawn Sprinkler Repair For Your Home or Business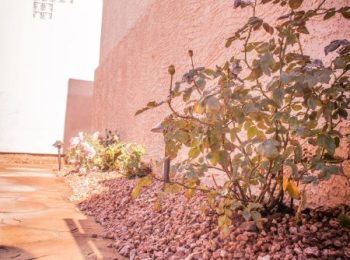 Maintaining a healthy lawn and thriving landscape in the dry climate of Phoenix, AZ requires an efficient and high-functioning sprinkler system. However, wear and tear or other issues can cause problems that require sprinkler repair. That's where South Mountain Landcare comes in – we offer expert sprinkler repair services to keep your landscape looking its best.
Your Source For Commercial Sprinkler Repair
Our team of professionals has extensive experience working with all types of sprinkler systems, including Schedule 40 PVC drip irrigation and polyethylene irrigation tubing systems. We understand the importance of having a functional watering system and the impact it can have on the health and appearance of your landscape. That's why we're committed to providing top-notch service to ensure your sprinkler system is in optimal working condition. Whether you're looking for repair for your house or business, we are committed to providing the best work. In the case that repair isn't possible, we can also install a new sprinkler system for your property.
Lower Your Bills While Saving Water
At South Mountain Landcare, we also prioritize the design for efficiency when repairing or installing sprinkler systems. We understand the importance of conserving water in the desert climate, and we work to install sprinkler systems that are as efficient as possible. We offer a range of water-efficient irrigation systems, including drip irrigation and smart irrigation controllers, which can significantly reduce water usage while keeping your landscape healthy and vibrant. Drip irrigation systems, for example, deliver water directly to the roots of plants, minimizing water waste and reducing the likelihood of overwatering. Similarly, smart irrigation controllers use weather data and real-time information to adjust watering schedules, ensuring that your landscape receives just the right amount of water at the right time. This will also help you save money on your water bills, all while keeping your landscape looking healthy and vibrant.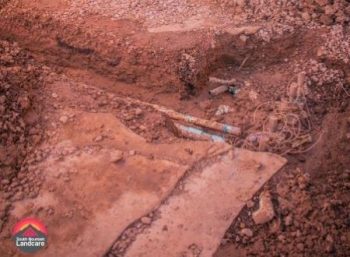 Sprinkler Repair Service Done By a Professional Team
We understand that a properly functioning sprinkler system is critical to maintaining a healthy and vibrant landscape. We are here to ensure that any issues are diagnosed and resolved quickly. Our highly trained and experienced technicians have the knowledge and tools necessary to identify and repair any problem with your sprinkler system. From broken sprinkler heads to clogged nozzles or even valve malfunctions from time and wear and tear, our technicians have seen it all. Our team has over 50 collective years of experience in the field, and we have built a reputation for delivering high-quality, reliable sprinkler repair services that get the job done right the first time.
Emergency Sprinkler Repair Whenever You Need It
In addition to our expert technicians, we also offer prompt maintenance services to ensure your sprinklers are repaired as quickly as possible. We understand that a malfunctioning sprinkler system can have a significant impact on the health and appearance of your landscape, so we prioritize speedy sprinkler repairs to minimize any potential damage. We know that excellent customer service means prompt appointments and working with your schedule. Our team is available for same-day or next-day service, so you can have peace of mind knowing your property is in good hands. We offer same-day or next-day service, and our team is available 24/7 to provide emergency sprinkler repair services when you need them most.
Stop Looking for Sprinkler Repair Near Me, Call Us
In addition to sprinkler repair, we also offer drip irrigation systems and irrigation repair services. Our team can help you optimize your watering system to ensure the best possible results for your landscape. So, if you're in need of sprinkler repair, or drip irrigation system repair, South Mountain Landcare is the team to call. With our expert technicians, prompt service, and satisfaction guarantee, we'll ensure your watering system is in optimal working condition and your landscape stays healthy and beautiful. Contact us today to schedule a repair or to get a free estimate for any other services you may need.