Residential & Commercial Landcare
Our expert team provides a range of services to care for your home or business landscape.
Commercial Landscaping Phoenix AZ
Experienced Specialists
Services

Tree Care

Irrigation Care

Land Care
Committed to quality
We're Phoenix's Premier Landscaping Company
From tree removals to sprinkler installations we care for each part your landscape.
In 2009, South Mountain Landcare began offering its exceptional services to both residential and commercial clients in the Phoenix area. From day one, our team has been committed to providing the best possible service to all of our clients, whether they have a small residential home or a large commercial property. We stand behind our work with exceptional warranties and guaranteed service, ensuring that client satisfaction is always exceeded. With a commitment to quality and an emphasis on customer service, at South Mountain Landcare, we care.
Expertise for all your landcare needs
Landscaping Services For Every Property
South Mountain Landcare offers a comprehensive range of services to ensure that your detailed landscape stays healthy and beautiful. We also know that taking care of plants in the desert climate can be demanding. Our team of expert plant care specialists and contractors is dedicated to delivering the best possible results for your property. We offer the following landscaping services:
Tree removal
Tree trimming
Tree planting
Palm tree trimming and removal
Regular lawn and property maintenance
Stump grinding
Irrigation installation, repair and replacement
Sprinkler installation and repair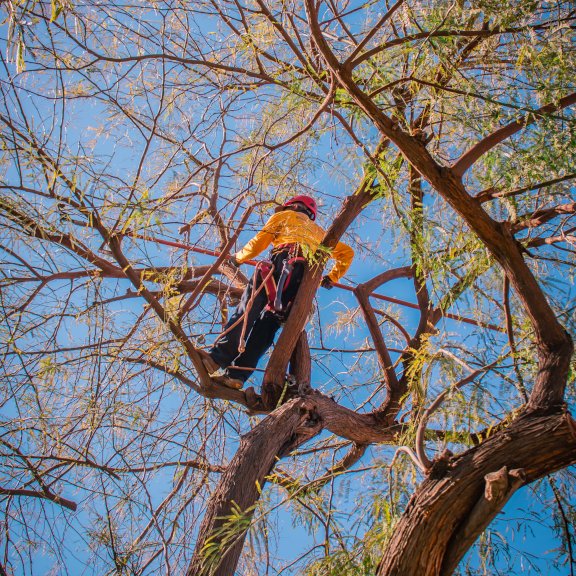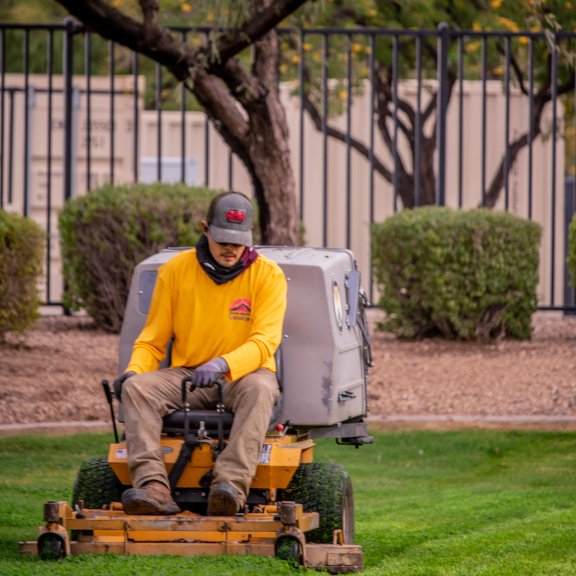 Reliable commercial care
Your Company For Commercial Landscape Maintenance
Commercial upkeep is a vital component of maintaining a professional, inviting, and beautiful landscape for any commercial property. Our team of experienced professionals is committed to delivering reliable, responsive, and high-quality service to keep your commercial property looking its best. We offer weekly, biweekly and monthly service plans to suit all types of landscapes. We are also happy to work with HOAs and property management teams to keep the entire property looking beautiful. We can work with your business to decide on beautiful landscaping choices that enhance your business's reputation and make a positive first impression on customers and clients.
Customer-First Focus
Stop Searching For Landscaping Contractors Near Me, Call Us
At South Mountain Landcare, we believe that exceptional customer service is the foundation of our business. Our team is committed to building lasting relationships with our clients and prides itself on delivering solutions and options that exceed customer expectations. Our commitment to customer service is reflected in everything we do, from our initial consultation to the completion of every landscaping project. Our goal is to provide a stress-free experience, and we achieve that by focusing on open communication, attention to detail, and a genuine desire to meet your needs. At South Mountain Landcare, we care. Call us today and start getting the best service the industry has to offer.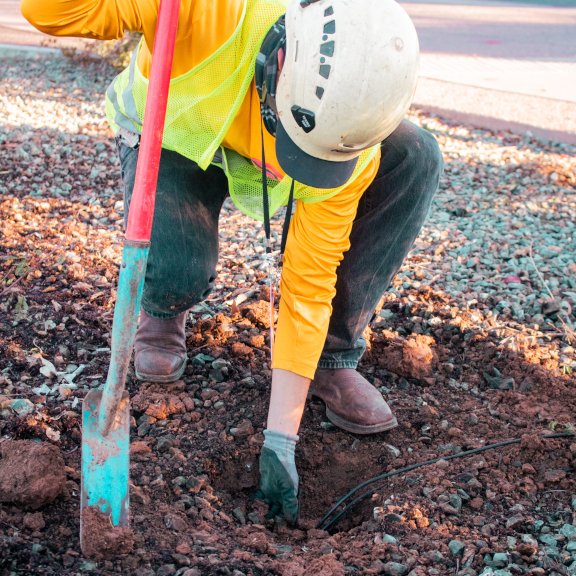 What Our Customers Are Saying
"
I got a fast initial response, the work was done the next day, very reasonable price, did the job fast, My two 40 foot palm trees were gone in one hour. I will be using this company in the future for sure.
Jeff B.
"
I've had many landscapers over the years. These guys truly stood out. They really care and it shows in their attitude and work. I ended up firing my usual landscapers and hiring South Mountain Landcare permanently, not for just the one job I had originally intended for them.
William A.
"
Very polite and very professional. The manager and two crew members did a great job on making both front and back yards looking great. I have desert landscaping that had been "ignored" for 3 months and they trimmed and raked until it looked great.
Mike M.