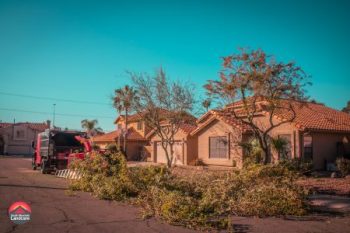 We Provide Quality Tree Removal Services
Trees are a beautiful part of any landscape, but there may come a time when tree removal is necessary. Whether it's due to disease, damage, or simply overgrowth, tree removal is a task that requires careful planning and execution. That's where South Mountain Landcare comes in – we are an expert landscaping company that can help you safely and efficiently remove any unwanted trees from your residential or commercial property.
Proper Tree Care Can Include Tree Removal
At South Mountain Landcare, we take great care in determining the best course of action when it comes to tree removal. Our experienced teams can assess your trees for common issues such as disease, damage, and overgrowth and recommend the best course of action. In some cases, pruning, fertilizing, or tree trimming may be all that's for proper care, while in other cases, removal may be necessary.
We Can Remove Any Type of Tree
When it comes to tree removal, our experienced teams know the best ways to safely and efficiently remove any kind of trees from your property.
We have experience removing:
All varieties of cacti
Ash trees
Citrus and lemon trees
Palm trees
We take great care to ensure that your property is protected during the removal process, and we take care to clean up any debris once the job is complete. We also specialize in tree planting if you would like to replace an old tree with something more suitable.
Call Us For Emergency Tree Removal, 24/7
If you have a tree posing a danger to your home or the community, we also offer emergency tree removal services. We are available for any emergency tree situations you may encounter, from fallen trees to heavy branches damaging property. We know how stressful handling unforeseen circumstances can be, especially in a timely manner, which is why we are always available to help 24/7. Call us day or night, and let the professionals handle all the cleanup.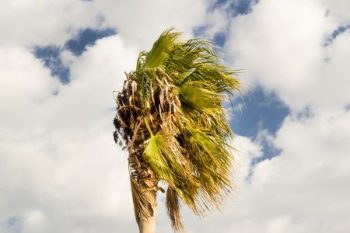 Yes, We Offer Palm Tree Removal!
Palm trees are an iconic part of the Arizona landscape, but when they become too large, they can overrun your property and create safety hazards for your home and your neighbors. The large fronds of a palm tree can become heavy and pose a danger to people or property below if they fall. This is particularly true during monsoon season when high winds and heavy rain can cause palm trees to become unstable. If your palm trees have become too unstable, we have the experience and knowledge to do it safely and quickly. Don't wait for damage during monsoon season; take care of any unwanted plants before the storm.
Stump Removal Done At The Same Time
One important aspect of tree removal that often goes overlooked is stump grinding and stump removal. After removal, the tree stump can remain, leaving you with an unusable area of your yard. At South Mountain Landcare, we offer stump grinding services to help you fully remove the tree from your property. Stump grinding involves using a machine to grind the stump down to below ground level, allowing you to use the area for other purposes, such as planting new growth or building over them. Our stump grinding services are designed to be safe and efficient, with our experienced teams taking great care to protect your property during the process.
Stop Your Search For Tree Removal Near Me; Give Us a Call
In conclusion, if you're in need of tree services in Phoenix, AZ, South Mountain Landcare is the team to call. With our expert services, experienced teams, and stump grinding services, we can help you safely and efficiently remove any unwanted trees from your property. Contact us today to schedule a consultation or to learn more about our services. Trust a licensed arborist with your property. Call us today for a free estimate!